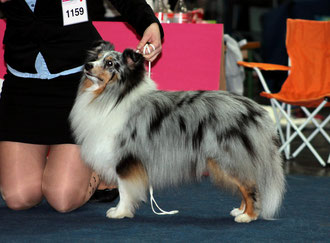 Last weekend Jack got his last  CAC-A and fullfills all conditions for the titel "Austrian Champion". We are very proud of him.
Last weekend we showed Jack in champion class at CACIB show in Graz. It was a very important show for us so we trained hard for it.
A big thanks to Sandra Kaiser, who prepared Jack for this show in her new dog parlour "Furdreams" in Graz. 
There was another wonderful champion dog in his class, but Jack won his class because of his great motion. He got excellent 1 and CAC-A.  Now he fullfills all conditions for titel "Austrian Champion". I'm very proud of him and now we can concentrate on sports. =)