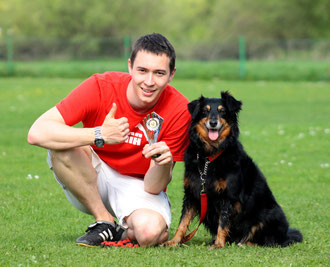 This weekend Jack had a visit from a beautiful bitch and we hope to offspring. ♥ Chris and Pearl started at their first agility competition in Kapfenberg and reached the second place. Lisa and Jack also had their first start in agility.
A hard weekend is behind us. Jack had a visit from a pretty, athletic female from Czech Republic. I had mail contact for months with the owner Eliška Musálková and we understood each other great. Despite some problems (the car broke down on the way to us) we all enjoyed the sunny weekend.
Rosi has super show results, she is trained in agility and DogDance. But sheep herding is her passion and she has already passed some exams. So we hope for sportive and pretty puppy in June/July. 
Eliska and Andrew it was nice to have finally met you!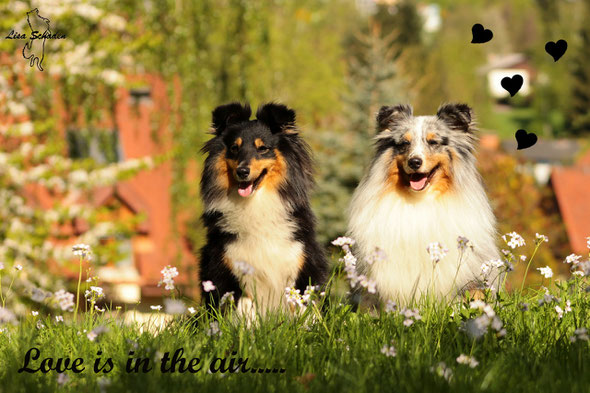 This weekend we also had a sportive success. Christoph and Pearl started for their first time in Agility and won second place at the 2.Stmk Cup in Kapfenberg. We have taken a dog exchange and so I and Jack also had our first start. Since he was already quite "exhausted", he had no concentration, and so we ran both races dis.
Still, I'm glad that we finally have our first time behind us, I was as nervous as I was with Pearl a year ago. ;-) Jack was measured medium with exactly 37cm. This will be a sporty summer. 
We also met Black Pearl of Sheltie Country called Rose and her friend Sky at the tournament and their loving owners. We were very happy to get to know you!