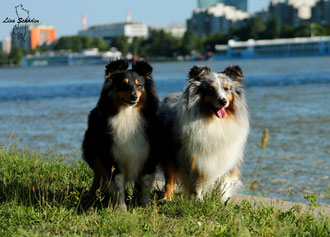 The loving romance between Jack and Rosi was successful. Rosi is pregnant with two pupies. Now we have to wait and keep our fingers crossed that everything goes well and cute puppies behold the world in 30 days.
Jack is now Slovenian champion.
Rosi will get 2 puppies from Jack. We hope the pregnancy goes well and the wonderful puppies will born in 30 days. Rosi has her own homepage.
A great gift has arrived. I was very happy about it. That was a really awesome surprise when I opened the package. Many, many thanks Eliska for the T-shirt. So lovely ♥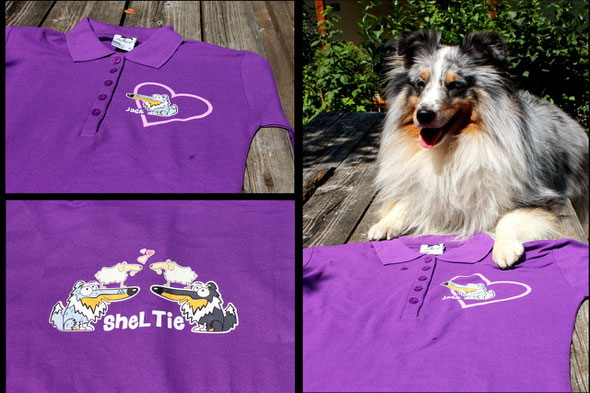 Jack and I spent 3 days in Slovenia, made holidays and attended a dog show in Bled. Jack was in champion class and got ex2 and reserve CAC SLO in Saturday and ex1, CAC SLO and res.CACIB on Sunday. He got all conditions for Slovenian champion. Our holiday was very nice and we enjoyed the sun and the environment was really beautiful. At this point a big thank you to Nina and Monika Neuschitzer for your help and the great photos!